Welcome! My name is Veronica Huacuja (pronounced wu-a-koo-ha). I'm a plastic artist, and an online art teacher of business and school groups.
On this occasion, I'm sharing with you the dynamic of an online art session I had with a very talented group of people. Hope you enjoy our experience. 
HISTORY CAN HELP US IMAGINING INTERESTING CHARACTERS.
I'm convinced historical research triggers our imagination. It provides us with information that helps us make new associations in our artwork.  
We studied Alphonse Bertillon's (1853-1914, France) body of work. As we may know, he was a police officer and researcher who applied his knowledge to law enforcement. In this way, he created an identification system based on human physical measurements.
So, we used a frontal and profile view of one of his studied individuals. With these two images, we can build the bust of almost any character. That being said, we sculpted our character and contextualized it in another environment. This is by adding an eccentric piece of garment, such as the enormous hat he wears. It was like constructing our own edition of Lewis Carroll's 'mad hatter'. 
I'm presenting my work. 
Title: Man with Hat 3
Artist: Veronica Huacuja
Medium: Clay
Size: 9 (W) x 22 (H) x 9 (D) cm 
Year: 2023
Collection: Sculptures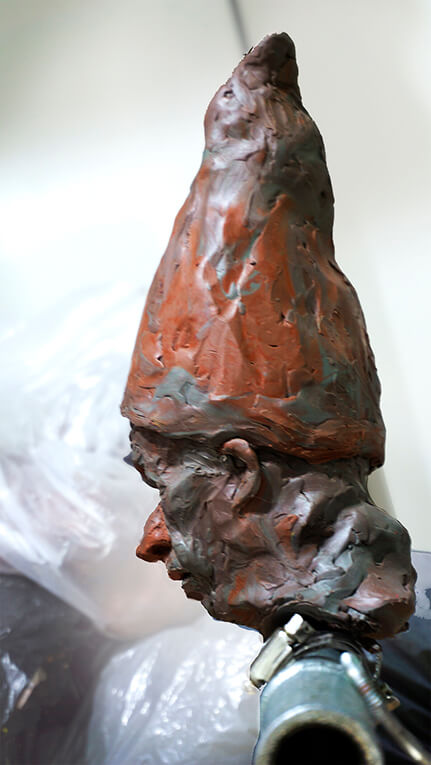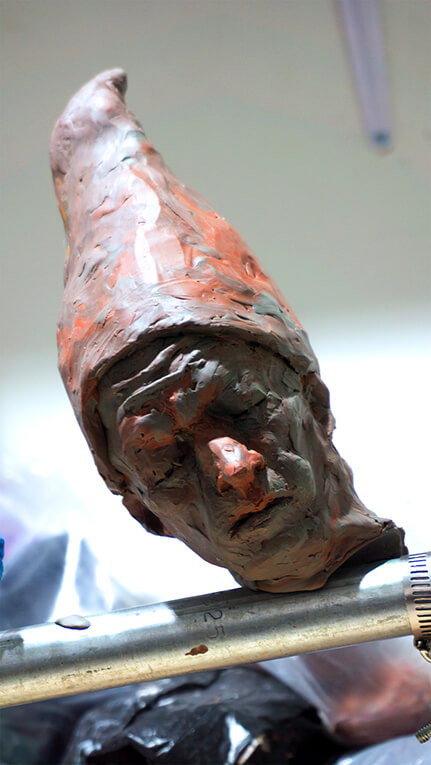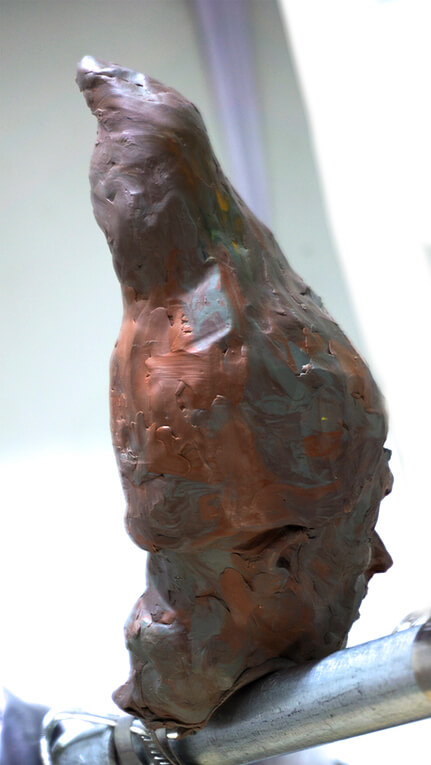 LET'S MAKE A REFLECTION FROM THE ABOVE. Historical research pays off because it triggers and enriches our imagination.
Watch the art process in a video (1 minute, 11-second) at https://www.patreon.com/posts/sculpting-83705396